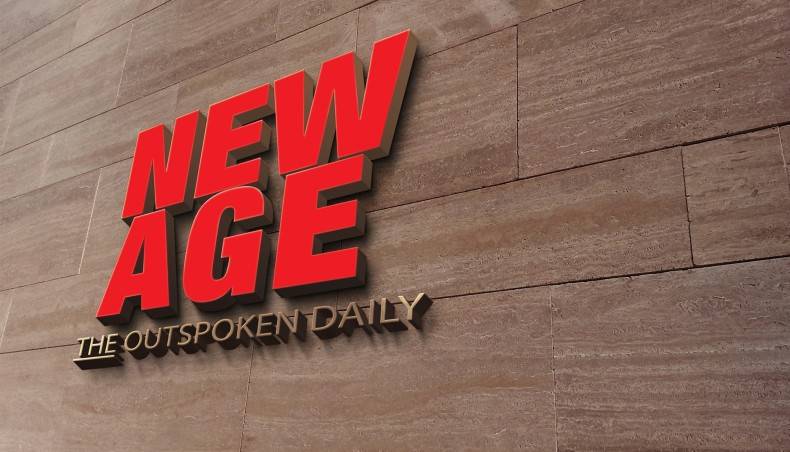 Young people urge Japan to stop funding climate-damaging projects
On Friday, young Bangladeshi climate activists called on Japan to stop engaging in environmentally harmful activities and prioritize fossil fuels in Bangladesh.
They urged all stakeholders to halt a likely expansion of the Matarbari coal-fired power plant, also known as Matarbari Phase 2, highlighting the repercussions of costly fossil fuel importation, according to a press release.
Youthnet for Climate Justice and Fridays for Future Bangladesh held rallies outside the National Press Club and Central Shaheed Minar in the capital.
They also held rallies in 25 districts across the country as part of the global climate strike organized by the global student movement Fridays for the Future to reduce global carbon emissions and demand compensation from nations historically responsible.
Students from different schools, colleges and universities carried banners, swags and placards highlighting the climate crisis and urging authorities to save the earth from the destructive impact of climate change.
Youthnet for Climate Justice executive coordinator Sohanur Rahman said that even after pledging to end overseas coal funding, Japan is considering funding phase 2 of the Matarbari coal-fired power plant project. , but that he should stop funding coal and keep his promise.
"We demand an increase in the share of renewable energy in Bangladesh, but not coal or other fossil fuels," he said.
The striking youths urged developed countries, international banks and other financiers to stop investing in fossil fuel-dependent power generation to reduce carbon emissions. These nations and companies have long been given bogus pledges to reduce carbon emissions, campaigners say.