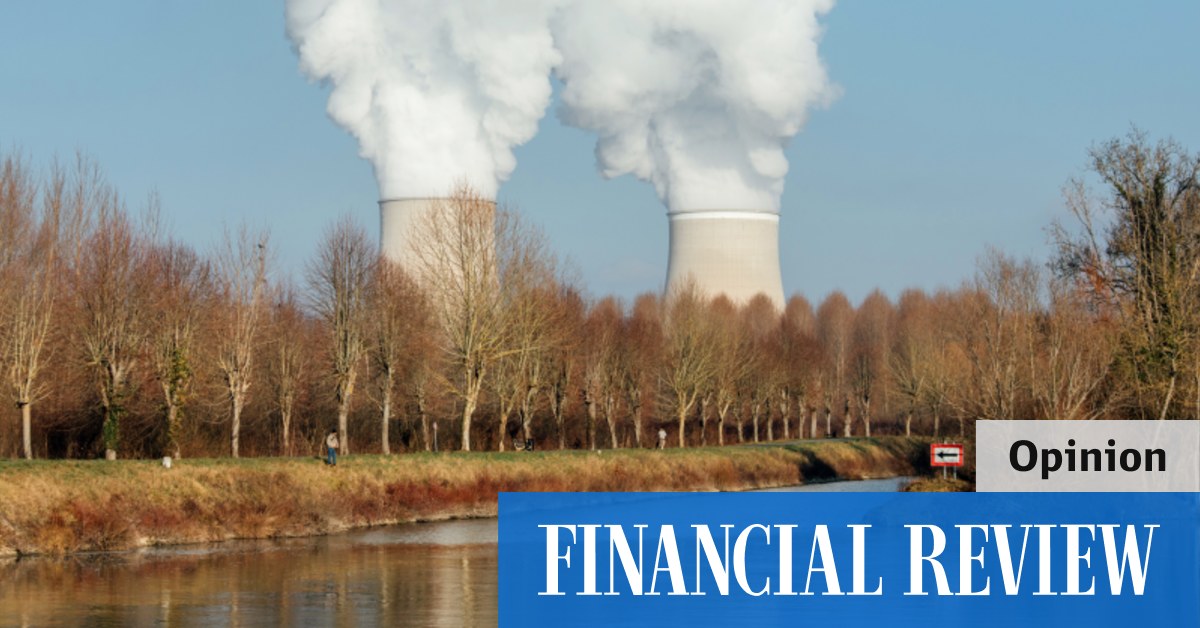 Troubles in Kazakhstan highlight Australia's uranium advantage
At COP26, China announced a $ 440 billion program for the construction of 150 new reactors. It currently has 15 nuclear power plants under construction. It's more than the rest of the world has built in the past 35 years.
Likewise, Europe is heavily dependent on nuclear energy. France has announced plans to build more new nuclear power plants, as has Britain. Japan is reopening its nuclear power plants and countries like the United Arab Emirates, Saudi Arabia and India are building new units.
Very rarely, state governments are endowed with a new mining industry that stimulates economic development while mitigating global climate change.
This change in sentiment is reflected in the underlying price of uranium, which, after a decade of underinvestment, is now 80% higher than it was 24 months ago.
With its political and economic stability, Australia should be prepared to take advantage of this growing demand for uranium.
Currently, Australia supplies only 7.4% of the world's uranium demand, although it holds a third of the world's uranium reserves. And the opportunity for Australia's untapped uranium resource is immense – around 1.7 million tonnes, with significant reserves in the Northern Territory, Western Australia, Queensland and South Australia.
To put this in context, in 2020-2021 Australia exported 6,166 tonnes of uranium. This is the equivalent of enough uranium to supply 75% of Australia's national electricity market with zero carbon nuclear power.
Even taking into account a fourfold increase in exports, Australia's 1.7 million tonnes of uranium could meet the total electricity needs of Britain and France for 60 years.
Growing global recognition that nuclear energy will play a key role in mitigating climate change while addressing the energy crisis encourages global political support from governments, businesses and environmental interests.
South Australia takes the lead
State government support for the exploration and development of uranium projects is essential if Australia is to unlock its full uranium potential and help close the long-term supply gap facing buyers global fuel.
South Australia has taken the lead and is acquiring considerable uranium expertise through the development of uranium mines and associated supply chains, the development of the national radioactive waste management facility and the Australian Radioactive Waste Agency established in Adelaide.
And last year, the NSW government backed a bill to repeal the state's 30-year ban on uranium mining.
Despite Australia's enormous potential, there are only two operating uranium mines – BHP's Olympic Dam and the Heathgate operations at Beverley. Both are located in South Australia, where a third mine, the Honeymoon Project, is preparing to restart production.
Along with rising royalties and taxes, a larger uranium sector would continue to help finance infrastructure, schools, roads and hospitals, while creating well-paying jobs in regional communities.
Very rarely, state governments are endowed with a new mining industry that stimulates economic development while mitigating global climate change.
Aligning global demand with primary production offers Australia significant opportunities for future growth in the uranium mining sector. That is why Western Australia and Queensland must step up and follow South Australia's lead in encouraging the development of new uranium projects.
Duncan Craib is Chairman of the Mineral Council of Australia's Uranium Forum and Managing Director of Boss Energy.