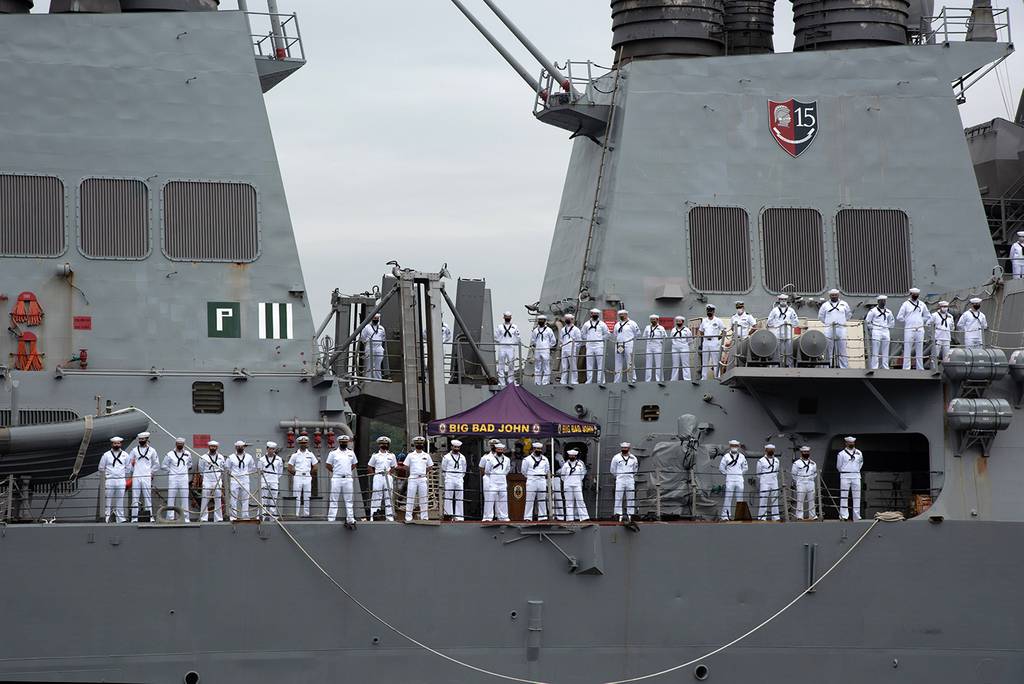 These warships leave Japan after more than two decades abroad
US Navy warships John S. McCain and Curtis Wilbur relocate to new home ports on the west coast after more than two decades of advanced deployment in Japan, the Navy announcement this week.
John S. McCain has been based with the U.S. 7th Fleet in Yokosuka, Japan since 1997,
Following the 2017 sea collision that killed 10 sailors, the destroyer underwent extensive repairs and resumed operations in the summer of 2020.
He left Japan on Friday and is heading to his new home in Everett Naval Station, Washington, where it will henceforth fall under the command of the American 3rd Fleet.
Meanwhile, Curtis Wilbur arrived at his new homeport of San Diego on Thursday after more than 25 years in Japan, making her the longest forward-deployed vessel in recent history, according to a statement from Marine.
The destroyer will undergo maintenance and upgrades before joining the 3rd Fleet.
Replacing them is the destroyer Dewey, who arrived at her new home port in Japan earlier this month, while her fellow destroyer Ralph johnson also recently left Everett to join the 7th Fleet.
Geoff is a senior Navy reporter for the Military Times. He has covered Iraq and Afghanistan extensively and was recently a reporter for the Chicago Tribune. He welcomes all kinds of advice at [email protected]