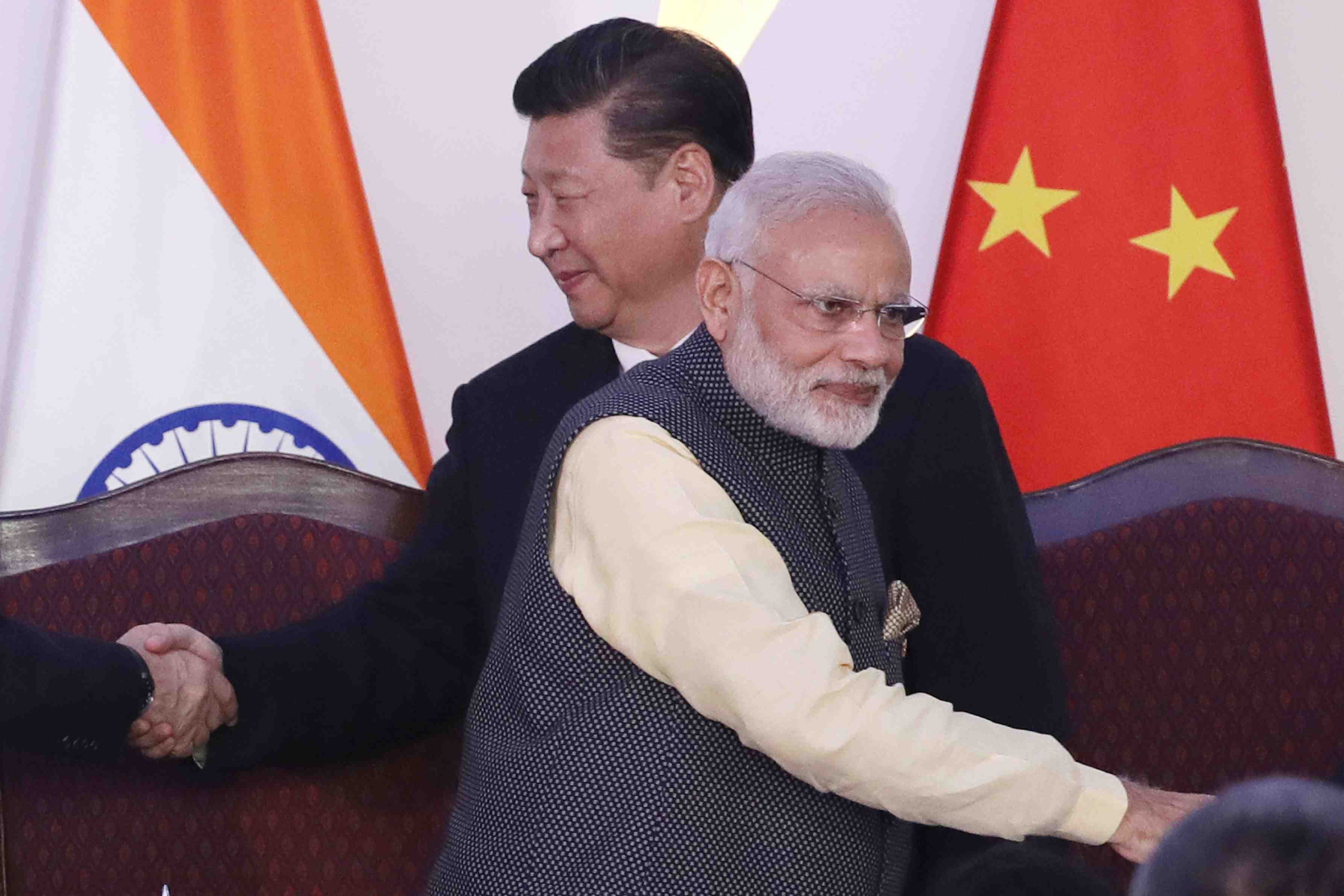 No sign of easing tensions on India-China border
~~
~
As the year draws to a close, tensions between India and China show no sign of abating. The two sides were caught fighting over a series of issues.
On the one hand, the border issue has divided the two sides for a long time and shows no signs of slowing down. Although this year Chinese forces have withdrawn from some of the friction points along the mountainous border, they have yet to disengage in many other places.
At the same time, India is he is unlikely to boycott the Beijing 2022 Winter Olympics. Indian has only one athlete qualified for the Games at the moment, and his participation is only symbolic.
Second, economically there are other challenges as well. China still has a favorable trade balance vis-Ã -vis India, and it looks like this will continue. In response to the Chinese incursions, the Indian government retaliated by banning a series of Chinese apps. These, however, are unlikely to cause much heartburn in China on the economic front.
What is worrying is that during the first half of 2021, India the trade deficit with China has increased by 56.12% to 28.10 billion US dollars. This indicates that despite the tensions in relations between the two countries, it has not left a hole in the Indo-Chinese trade equation.
On the other hand, China has yet to grant market access to Indian companies in areas where they are strong, such as pharmaceuticals.
Third, political relations between China and India are unlikely to improve in the near future. This year, China has built entire villages on Indian territory. "India has neither accepted such illegal occupation of our territory, nor unwarranted Chinese claims," ​​India's Foreign Ministry said in a statement, adding: "[India's] The government has always expressed its strong protest against such activities through diplomatic means, and will continue to do so in the future.
Nevertheless, China continues to put pressure on the Indian border.
Fourth, in India's immediate neighborhood, the China factor continues to reign supreme. China's support for Pakistan continues, as in past years.
In Sri Lanka, a port project which had been awarded to a joint Indo-Japanese bid (the East Colombo container terminal) ー was abandoned by Sri Lanka, which turned around and awarded the same to a Chinese consortium.
Areas of cooperation
That said, China and India managed to collaborate at COP-26 Summit in Glasgow earlier this year. Specifically, they joined together to oppose a pledge to "phase out" coal when negotiating the final deal.
Another area where they collaborate is at the level of foreign ministers, where India, Russia and China meet regularly. They also cooperate in matters of regional security in entities such as the Shanghai Cooperation Organization.
India and China have an interest in the stability of countries like Afghanistan, as both countries are threatened by Islamic extremism, so cooperation is important. Beijing is particularly concerned about the stability of its troubled Xinjiang region.
Takeaways for Japan
The paradoxical relationship between the two countries still offers advantages for neighbors like Japan, which have territorial disputes with China.
In view of the tensions prevailing on the Sino-Indian front, China seems unlikely to give in on the territory. At the same time, it also demonstrates that while countries like Japan think China will be worried about economic relations affected by territorial issues, they unfortunately can be wrong. While China enjoys a favorable trade balance vis-Ã -vis India, it has not stopped Beijing's military aggression with regard to border tensions.
The appointment of Yoshimasa Hayashi as Japan's new foreign minister, however, could indicate that the Kishida administration might be tempted to be more lenient towards China. Hayashi was the head of the Union of Parliamentarians for Japan-China Friendship until after his appointment.
RELATED: US wary of China's political operations through 'friendship' group with Japanese lawmakers
You have to be careful because past examples suggest that China is more likely to see this as a sign of weakness. Characteristics of the Chinese strategy include a two-pronged approach, continuing talks while adopting aggressive behavior at the same time.
Friday, December 24, Japan had decided not to send ministers to the Beijing Games. The Japanese delegation will be led by Seiko Hashimoto, President of Tokyo 2020, with President of the Japanese Olympic Committee Yasuhiro Yamashita and President of the Japanese Paralympic Committee Kazuyuki Mori. However, the fact that Tokyo has not indicated whether or not it supports a diplomatic boycott of the Beijing 2022 Winter Olympics could nonetheless be seen as a sign of procrastination on Beijing's part.
The way to go
China under President Xi Jinping has displayed an aggressive stance both in its immediate neighborhood and beyond.
Obviously, Beijing is not going to ameliorate in the immediate future and therefore New Delhi must be on the lookout in 2022 when it comes to Sino-Indian relations.
Recently, Indian Foreign Minister Dr S Jaishankar, in a virtual interaction, referred to the Sino-Indian relationship, saying: "As we have clarified – the state of the relationship, ultimately, will reflect the state of the border. You cannot have a tight, high friction border and have good relationships in all other parts of life. It does not work like that.
New Delhi will need to think about a wider range of options to deal with the Chinese threat. It must be more assertive economically, where it clearly has more leverage than it still has to deploy vis-Ã -vis China.
At the same time, New Delhi will need to accelerate its military modernization, as Beijing appears to be rapidly widening the gap with India on the defense front. The Quad, comprising the United States, Japan and Australia, besides India, is a mechanism that will help India to control the rise of China.
No wonder it seems like a rocky road for Indo-Chinese relations.
Author: Dr Rupakjyoti Borah
Dr Rupakjyoti Borah is Principal Investigator at the Japan Forum for Strategic Studies, Tokyo. The opinions expressed are purely personal. Twitter @rupakj