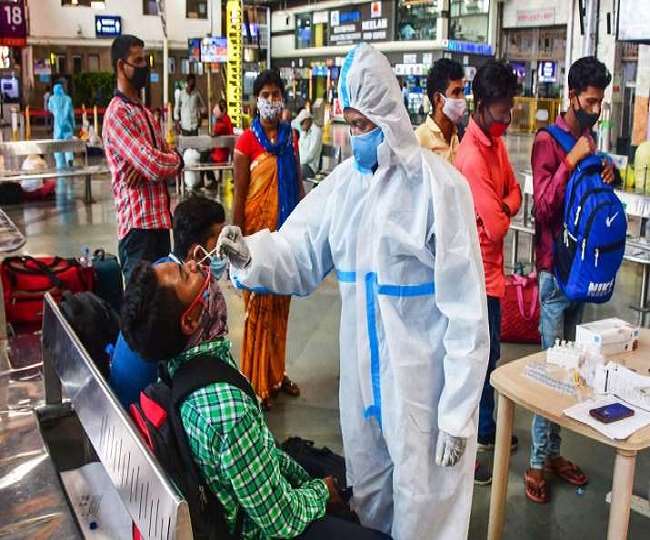 Japan prohibits the entry of foreign travelers; 67 positive coronavirus tests in Thane
New Delhi | Jagran Press Office: In today's blog "Breaking News, Latest Updates" on Jagran English, we will focus on the Omicron strain of COVID-19, first detected in South Africa, which has been described as a "variant of concern" by the World Health Organization (WHO). Several countries, including the UK and Canada, have reimposed travel restrictions to control the spread of the new variant.
In India, the Center has also asked Union States and Territories (UTs) to track all foreign travelers, especially those from South Africa. It also revised travel guidelines for international passengers, requiring them to submit the last two weeks of their travel history upon arrival.
Here are the live updates of the day:
10:21 pm: BREAKDOWN: About 67 people, including 5 staff members, found COVID-19 positive at a retirement home in Bhiwandi area, Thane district. They were admitted to a public hospital. 59 people have been fully vaccinated, said Dr Kailash Pawar, civil surgeon at Thane Civil Hospital.
10:16 hrs: BREAKDOWN: Japan will ban new foreign arrivals because of the Omnicron variant of COVID-19, Prime Minister Fumio Kishida said.
10:06 hours: Read also – South African returnee tests positive for COVID-19 in Thane; Maharashtra government says "no Omicron cases found"
9:19 a.m .: Right on arrival: India is reporting 8,309 new cases of COVID-19, 236 deaths and 9,905 recoveries in the past 24 hours. The active workload amounts to 1,03859; the lowest in 544 days, according to the Union Health Ministry.
8:56 am: Instructions have been given to all CMOs to perform COVID-19 RT-PCR testing for all out-of-state passengers at all border entry points, said Dr Tripti Bhaguna, CEO -Health of Uttarakhand.
8:52 am: All districts have indicated that if an out-of-state passenger exhibited symptoms of COVID, he or she should be tested, and later quarantined for 14 days if tested positive. COVID tests are to be carried out at various border entry points, said Dr Tripti Bhaguna, Uttarakhand Health DG.
8:35 hours: Read also – Omicron Scare: Ministry of Health revises guidelines for international arrivals in India and makes negative RT-PCR mandatory
8:30 am: A person who had returned from South Africa to Dombivali tested positive for COVID. His samples must be sent for genome sequencing to confirm whether or not he is Omicron positive, said Dr Pratibha Panpatil of the Kalyan Dombivali Municipal Corporation.
He had traveled from South Africa to Delhi and Delhi-Mumbai; quarantined in the isolation room of the Municipal Corporation. Her brother tested negative with the remaining family due to be tested today, Dr Pratibha added.
8:27 am: The Mizoram reported 282 recoveries and 1 death from COVID-19 yesterday. Active cases stand at 3,834, according to the state health department.
8:19 am: Canada confirms its first Covid Omicron infections in two people who recently traveled to Nigeria, AFP reports.
8:15 am: The Omicron variant of COVID-19 has raised concerns around the world. On Sunday evening, India revised the guidelines for international travelers, requiring them to submit the last two weeks of their travel history upon arrival.
Posted by:
Aalok Sensharma