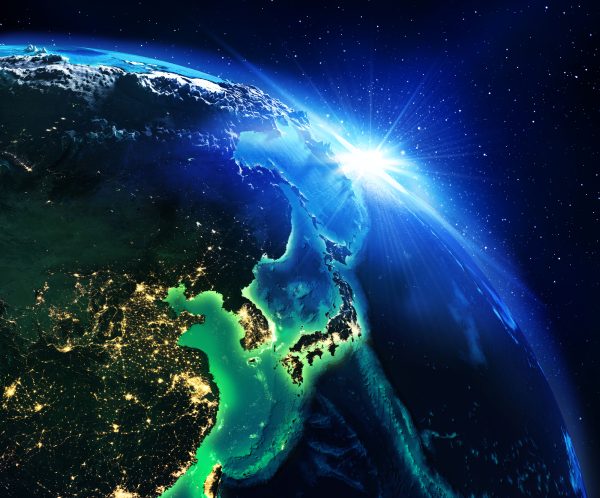 Japan needs energy security strategy for Taiwan Strait – The Diplomat
Tokyo report

|

Security

|

East Asia

It is essential that the national security strategy review announced by Prime Minister Kishida includes policies aimed at improving Japan's energy security.
In a recent political speech to the Japanese Diet, Prime Minister Kishida Fumio discussed his plans for Japan's national security and the achievement of Japan's energy goals, but it is important that his government adopts an energy security strategy that reflects the security situation in the Taiwan Strait.
From the Strait of Hormuz to the Strait of Taiwan, hydrocarbon imports from the Middle East pass through maritime bottlenecks that can be closed in the event of a crisis, compromising Japan's energy security and creating reasons for Japanese policymakers engage in regional maritime security issues. The waters around Taiwan are of particular concern for Japan's energy security given geopolitical tensions between Taiwan and China and Japan's growing ties with Taiwan. Japan needs an energy security strategy that prioritizes stability in the Taiwan Strait and energy self-sufficiency. This represents an opportunity for Kishida to address energy security, help achieve Japan's climate goals and allow Japan to assert itself more in regional security.
If the waters around Taiwan became unsafe for navigation, tankers bound for Japan would be forced to make an extended detour, disrupting Japan's energy supply with immediate impacts. Fuel and electricity prices would rise, eventually leading to gradual power shortages and blackouts. Japan does not have sufficient storage capacity to cope with a prolonged shortage, especially in winter, meaning that economic and social disruption would become commonplace. Japan has a strategic oil reserve that can meet its consumption needs for 90 days and could alleviate some of the disruption, but this is not a long-term solution and can only be used during a national emergency. Access to the reserve would require a national emergency declaration regarding the crisis. Since the reserve has only been used in the past during wars in the Middle East or natural disasters in Japan, it is not clear what legal basis the government would have on it in the event that navigation in Asia is blocked. At a minimum, a declaration of emergency could further worsen the situation and cause panic in Japan.
Considering how this threatens the security of Japan, it is essential that the National Security Strategy Review announced by Kishida include a strategy to improve Japan's energy security. An energy security strategy is an opportunity to meet this challenge by setting goals for maintaining stability in the Taiwan Strait and diversifying Japan's energy supply. This strategy would complement a review of Japan's Strategic Energy Plan that sets out steps towards Japan's energy self-sufficiency, introducing a national security-focused, Taiwan Strait-focused perspective.
Japan's support for stability in the Taiwan Strait is built on solid foundations, and relations with Taiwan have deepened in recent years. Kishida noted that the Taiwan Strait is likely to be Japan's next security challenge, and that the best way for Japan to support stability is to continue to increase engagement with Taiwan on issues that have led to improved relationships. Better relations between Japan and Taiwan, especially on security issues, will bring Taiwan further into the international community and demonstrate a united front behind Taiwan, which will strengthen the deterrence against China seeking to change the status quo in the Strait. from Taiwan. This will reduce the risk of shipping disruptions and give Japan an increased interest in how an emergency in the region would play out – a win-win situation for a country that often falls short of its weight in business. international security.
It is also important that Japan thinks about how to protect the shipping lanes around Taiwan in the event of a crisis. It should be included in Japan's remote island defense plan and it should be part of the strategic planning between the United States and Japan to respond to a Taiwan Strait eventuality. It should also be addressed in the framework of the Japan-Taiwan-United States strategic dialogue.
In the long term, Japan must reduce the risk of depending on imports for its energy security and its ability to respond to regional hot spots. Japan must create a situation where the Japanese Self-Defense Forces (SDF) can operate without depriving civil society of its energy needs. This can be done by realizing the Defense Ministry's plan to use 100% renewable energy in SDF facilities by 2030 and diversifying Japan's energy sources. Avenues for this include greater investments to surpass Japan's current target for offshore wind production by 2030 and the review of the reactivation of Japanese nuclear power plants, which has been a slow process since the triple disaster of the 3 / 11. Such plans would also have the benefit of helping Japan meet its goal of reducing its carbon emissions by 46% by 2030.
If the Kishida administration implements an energy security strategy focused on supporting Taiwan and diversifying Japan's energy sources, it will not have to fear energy shortages that jeopardize Japan's security. It will also improve Japan's security without going through a political battle to increase the defense budget. This will make Japan a more confident actor in protecting Indo-Pacific security.