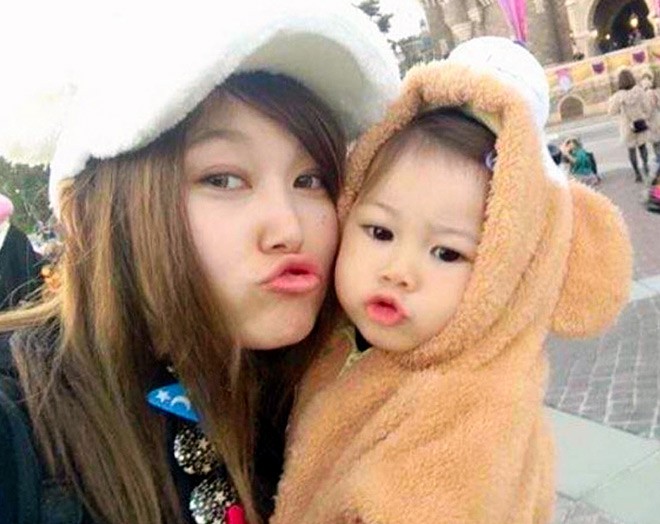 Heartbreaking Child Neglect Case Highlights Chains of Abuse
A young Tokyo mother who left her 3-year-old daughter home alone for more than a week while partying with her boyfriend has been found guilty of causing the child's death and has was sentenced to an eight-year prison term on February 9.
The trial of 26-year-old Saki Kakehashi in Tokyo District Court has highlighted the urgency of systemic efforts to break the chains of child abuse by those who were themselves victims.
Prosecutors have requested an 11-year prison sentence for Kakehashi, a single mother and resident of Ota Ward who was charged with negligence as a guardian resulting in death. She was tried under the lay judge system.
According to the decision, Kakehashi left her daughter, Noa, alone in their apartment from June 5 to June 13 last year to see her boyfriend in Kagoshima Prefecture in Kyushu, southern Japan.
She left the child in a room with bottled water and snacks. She also placed a sofa against the bedroom door to prevent the girl from leaving the bedroom.
When Kakehashi returned home from the trip, she found the child unconscious. She called an ambulance. Noa's death was confirmed at a hospital later.
The child died of hydration and starvation, an autopsy revealed.
"A priceless life was lost by the heinous and selfish crime (of the defendant)," Presiding Judge Kiichi Hiraide said in his decision,
The court cited two factors behind the tragedy: the woman's unhappy upbringing and her habit of leaving her daughter alone in the apartment.
MOTHER'S STORY
Kakehashi testified in court that she was abused as a child.
She said that when she was in primary school, her parents stabbed her with a knife and held her head under water in the bath. On other occasions, they tied her in a trash bag and left her for days without a meal.
Kakehashi said his parents were eventually arrested on suspicion of custody neglect.
Taking note of the woman's background and her lack of loving care as she grew up, the court found that she had developed three character traits: distrust of others, inability to express her true feelings to others, and zealousness. excessive to measure up to people's expectations.
These characteristics, the court said, were "at stake in complicated ways" when she made the decision to give up her daughter so she could spend time with her boyfriend.
However, the court also acknowledged that it was ultimately her own decision to leave the child as she had done regularly in the past.
In May last year, for example, Kakehashi left Noa alone for four days while she went to see her boyfriend.
"His life story must be taken into consideration to some extent, but there is a limit to how much," the ruling said.
"It's beyond words to describe the agony and pain the daughter must have felt when her body started to shut down and she couldn't get help from the mother she had. badly needed," he added.
At a press conference after the verdict, one of the lay judges, in her 20s, stressed the need for a support system for victims of child abuse.
"I had the strong impression during the trial that the people who cannot themselves call for help are the ones who need immediate assistance," she said. "We have to think about how we can solve this problem."
The government is hampered by a lack of official data on how the "chain of child abuse" plays out in homes across the country.
Satoru Nishizawa, a professor of clinical psychology at Yamanashi Prefectural University who testified in court in Kakekashi's defense, spoke about the case during an interview with The Asahi Shimbun.
He said one of the reasons for Kakekashi's behavior stemmed from the fact that she didn't receive therapy at first to deal with her own trauma resulting from being abused growing up.
As a result, he said she was "hungry for love" when she was taken to a child protection center after being abused by her parents.
Nishizawa said he estimates around 30% of child abuse victims end up committing the abuse themselves.
Calling for a review of the existing support system, he said victims need to have access to therapy to deal with their trauma and be treated in a way that makes them feel cherished at a child protection centre.
Currently, eligibility for assistance for people remanded in child protection centers is limited to people 18 years of age or younger. The Ministry of Health, Labor and Welfare is seeking to raise the eligibility age through a revision of the Child Welfare Act which is expected to go to the Diet during the current session.
But people over the age of 20 will not be eligible to receive continued support.
Chie Haba, author of a 2019 book titled 'I Am an Abuse Survivor', called for an end to 'the replication of abuse'.
Haba, 38, noted in her book that she was abused by her mother, who in turn was abused by her own parents.
"The government should provide grants to adults when they receive treatment for their experiences of childhood abuse," she said. "But the first step for the government is to investigate how often victims of child abuse are implicated in the abuse of their own offspring."