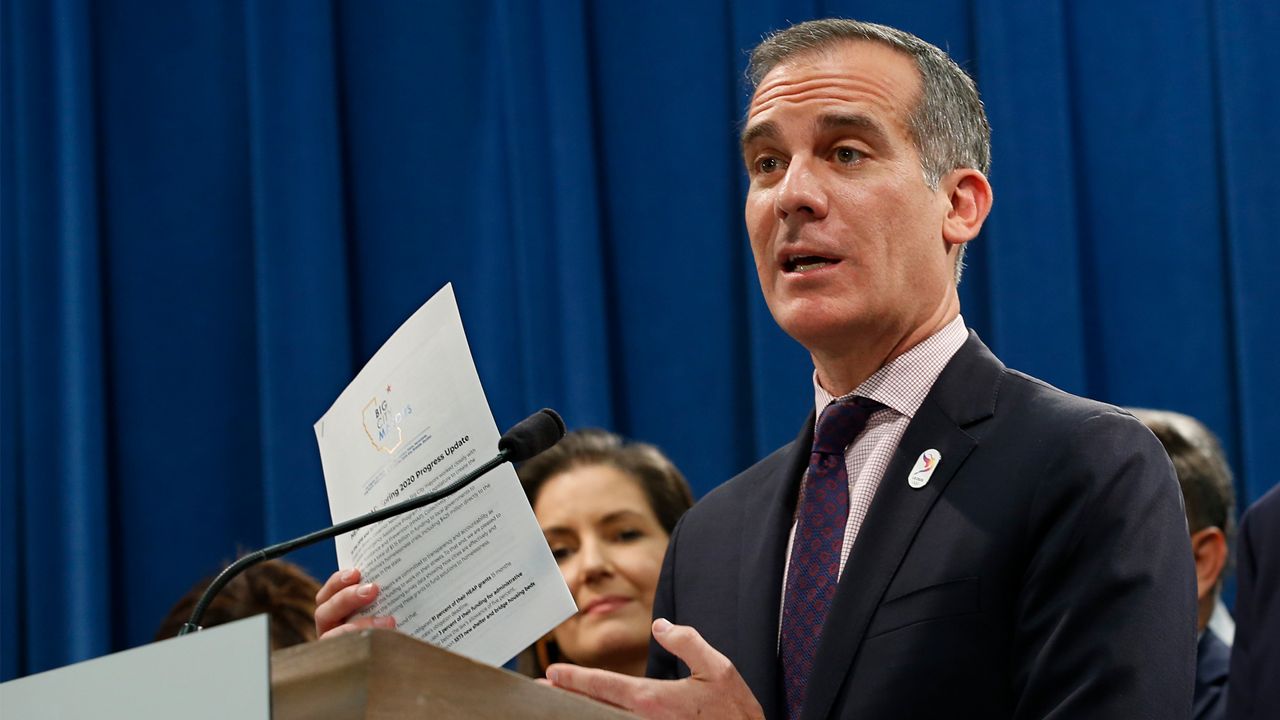 Garcetti announces its "Race To Zero" commitment
LOS ANGELES (CNS) – Speaking at the United Nations Climate Change Conference in Glasgow, Scotland on Monday, Mayor Eric Garcetti – who chairs a climate coalition of 97 cities – announced that more than 1,000 cities and local governments around the world have joined the race of coalition cities. to zero campaign.
By joining the campaign, cities have pledged to meet the goal of achieving net zero emissions by 2050 and halving their fair share of global emissions by 2030.
"The UN says our collective action has the potential to reduce global emissions by at least 1.4 gigatons by 2030, per year," Garcetti said, noting that the more than 1,000 cities and local governments represent around 722 million people worldwide and over a quarter of global GDP.
Cities include Kinshasa in the Democratic Republic of the Congo, Heidelberg in Germany, Salvador in Brazil, and Osaka in Japan.
"At a time of immense concern, I come here with an intense message of hope," Garcetti said, speaking to heads of state around the world.
"If you don't think you can have a fleet of fully electric buses, go to Shenzhen and see it.… If you don't think a city is on its way to becoming 100% renewable, I invite you to Los Angeles , where we will be 97% carbon-free by the end of this decade. "
The Cities Race To Zero is a partnership between C40 Cities, chaired by Garcetti. Other campaign partners include: the Carbon Disclosure Project; the Global Covenant of Mayors; United Cities and Local Governments; the World Resources Institute; the World Wide Fund for Nature; the International Council for Local Environmental Initiatives; and local governments for sustainability.
C40 Cities was founded in 2005, with Garcetti's presidency in 2019. Its mission is to halve the amount of emissions produced by member cities within a decade.
Garcetti said on Monday that two-thirds of C40 cities had set and achieved targets equal to or greater than targets set in the Paris Climate Agreement.
"Cities are leading the way to save our planet, invest in our people and leave no one behind," Garcetti said. "These are our people fleeing the fires, our people fleeing the floods, struggling with drought and head.
"We know how to fix it. Cities are not just laboratories for progress. We are the factories of the future, transforming the way we heat and cool our buildings, we move around our cities and generate our electricity."
Garcetti is expected to be in Glasgow until Thursday.