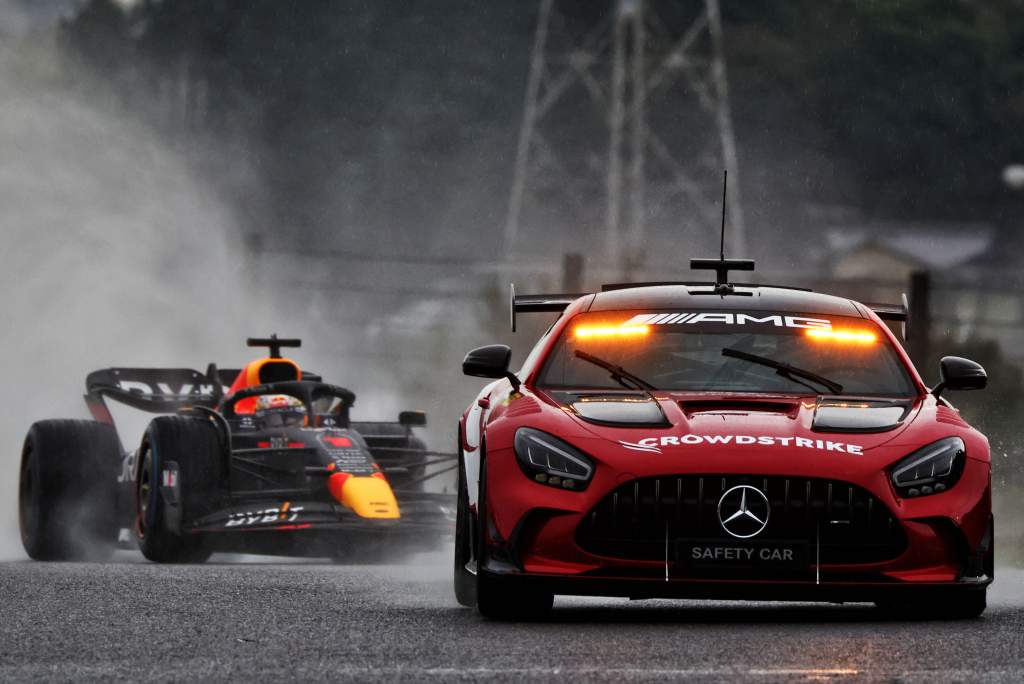 FIA 'launches in-depth review' after Japanese GP truck controversy
The FIA ​​said it had "launched a thorough review" of the way recovery vehicles were used at the Japanese Grand Prix, after strong criticism from Formula 1 drivers.
Carlos Sainz crashed on the first lap of the Suzuka race as persistent rain made poor track conditions and poor visibility.
After the safety car was deployed, a recovery vehicle was sent to collect Sainz's Ferrari and was overtaken by all the cars still in the race, including Pierre Gasly at increased speed as he tried to catch up with the back of the safety car queue.
Just before Gasly passed the truck, at the scene where Sainz had crashed after losing control, the race was red flagged.
But Gasly couldn't react in time and either way he and most of the other drivers were adamant that whether it was a red flag or a safety car, the recovery vehicle should not have been deployed.
Although this is accepted as standard procedure under normal conditions, several drivers pointed out that when the track is dry – and the safety car is deployed – it is easy for the cars to overtake recovery vehicles or flaggers in completely safe.
Their anger was focused on the fact that the awful weather conditions made it possible to lose control of the car even at low speeds.
And the emotion around this incident has been amplified given that it happened at Suzuka eight years after Jules Bianchi suffered fatal injuries after crashing into a recovery vehicle in terrible weather conditions.
The FIA ​​said in Japan on Sunday evening: "Although it is normal practice to recover cars under safety car and red flag conditions, due to the special circumstances and also taking into account the comments of a certain number of drivers, the FIA ​​has launched an in-depth investigation into the events involving the deployment of recovery vehicles during the Japanese Grand Prix.
"It is part of standard practice to debrief and analyze all racing incidents to ensure continuous improvement of processes and procedures."
Earlier in the evening, the FIA ​​stewards had sanctioned Gasly for speeding under the red flag.
He was handed a 20-second time penalty and two license penalty points for driving too fast, although his 'shock' at seeing a truck on the racing line helped mitigate the stewards' decision.
Thank you for your opinion!
What did you think of this story?